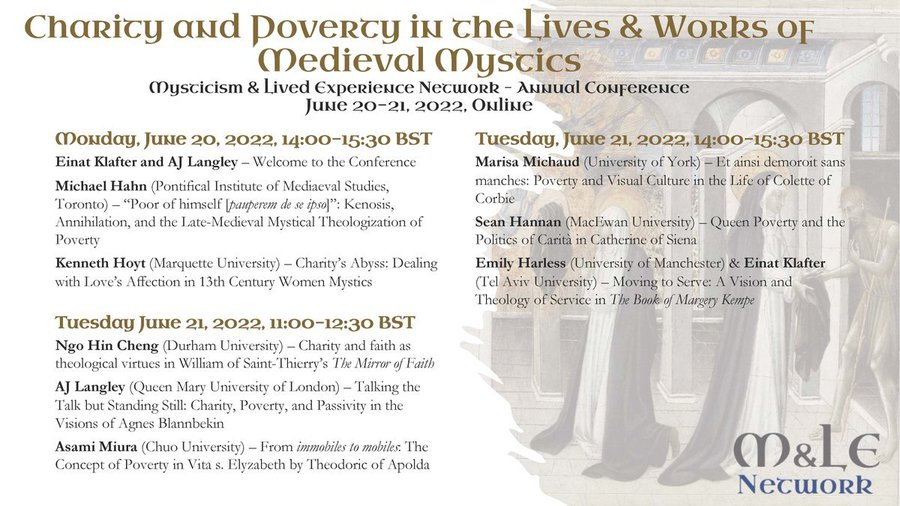 Last week, I was very fortunate to get the chance to present at the Mysticism & Lived Experience Network's annual conference. The theme this year was "Charity and Poverty in the Lives & Works of Medieval Mystics." While hosted in the UK, the event was conducted via Zoom.
My own talk focused on the figure of 'Queen Poverty' & the approach to private property found in the writings of the fourteenth-century Dominican mystic Catherine of Siena. Building on the work of Eloise Davies, I tried to demonstrate that Catherine's use of key terms like carità involved sharp-edged economic critiques of the society in which she was living. Here I was also trying to expand upon some themes first explored in Ch. 5 of my recent book with W. Ezekiel Goggin, Mysticism and Materialism in the Wake of German Idealism.
The best part of the conference, of course, was learning from all of the other participants, who presented on everything from William of St.-Thierry to Margery Kempe. Sadly, due to the massive time-zone difference, I wasn't able to attend every talk, though I look forward to digging deeper into each scholar's research over the coming months.