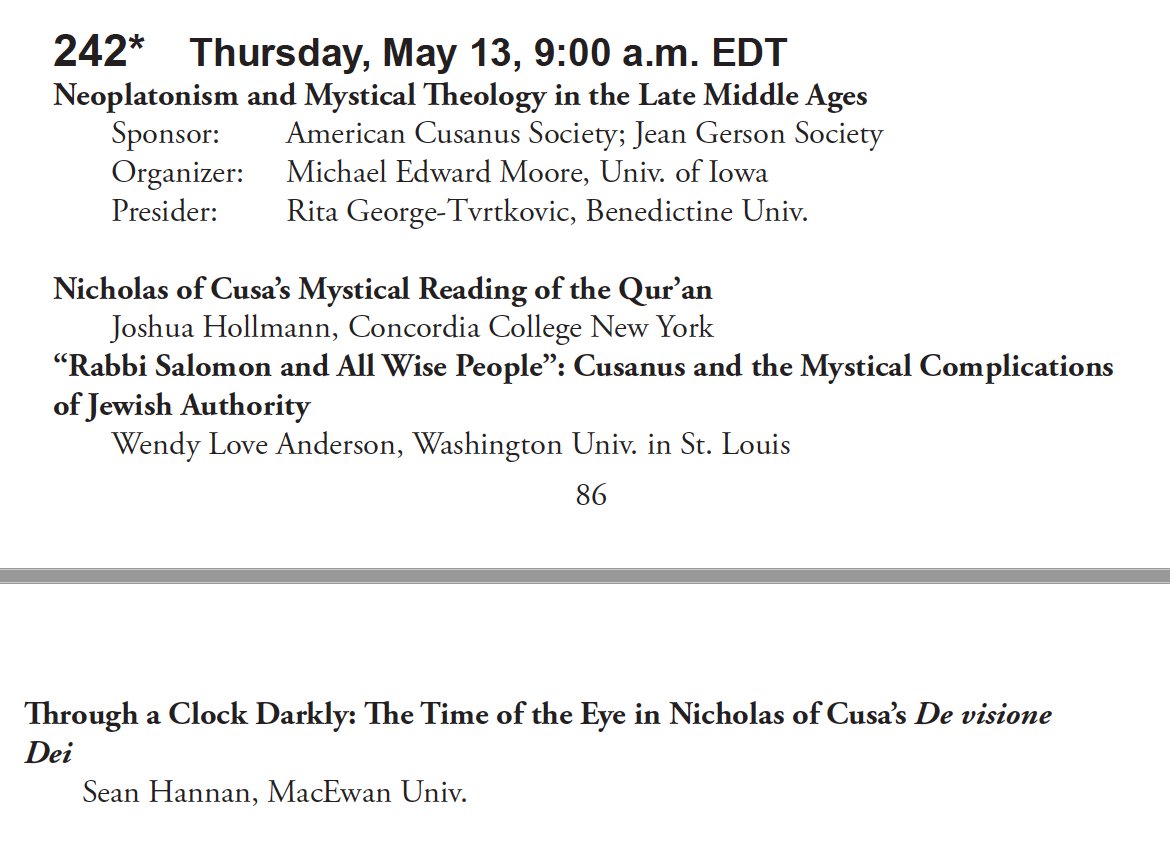 This year's International Congress on Medieval Studies will be held online, rather than in Kalamazoo. While going to Michigan in person is what makes the ICMS the unique event that it is, I'm still looking forward to a slate of awesome conversations this week.
On Tuesday at 1 p.m. EDT, I'll be co-chairing the Re-Centring North Africa session alongside Éric Fournier (West Chester). Later that day, I'll be helping out with the American Cusanus Society's business meeting in my capacity as Secretary of that august organization.
On Thursday at 9 a.m. EDT ( 7 a.m. Mountain — ouch!), I'll be presenting my own paper on Nicholas of Cusa as part of the first three ACS sessions scheduled for that. The title of my paper is: "Through a Clock Darkly: the Time of the Eye in Nicholas of Cusa's De visione Dei." My goal with this project is to figure out what's going on with Cusanus' philosophy of time, which combines an emphasis on simultaneity (as figured by the concept of the clock) with a sensitivity to temporal duration (as assumed in the structure a call & its response).